Google Camera Go offers a very familiar experience for anyone that has used a Pixel smartphone. You can say, Google Camera Go is a repackaging of the camera prowess we have seen on Pixel smartphones — and numerous unofficial GCam ports — for even the most basic of Android hardware.
It offers features like Portrait Mode for smartphones. It is made for very modest hardware and weak internet connections. In basic terms, the Google Camera Go app is a stripped-back version of the full-fat Google Camera app that is used to help sell the fantastic Pixel camera.
Without needing the biggest sensors or insane smartphone camera hardware, the Google Pixel can achieve wonderful photography using Google's AI and post-processing prowess.
Join our Samsung Channel on Telegram:
The Google Camera Go app can run on almost every Android device as it does not require the Camera2 API. It also works on Exynos processors. The Google Camera Go APK works on all the phones running Android 10, 9, 8, or earlier.
Thanks to the developer Parrot043, you can now download the Google Camera Go modded APK. The APK also includes the HDR feature, Maximum 10X zoom, and some minor edits.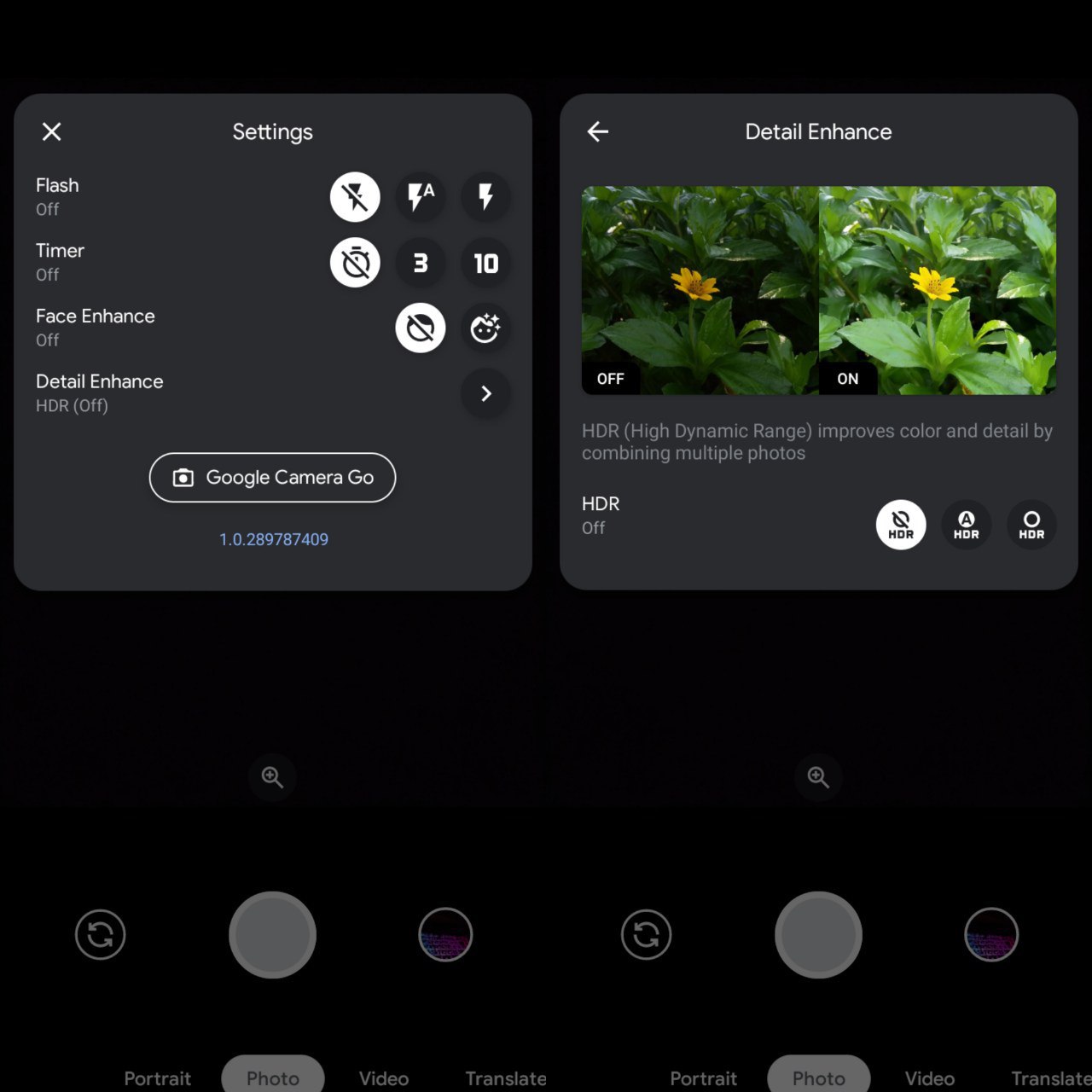 Download CameraGo.apk (Parrot043, 2020-04-13, changelog)
Changelog:
Google Camera Go
Version: 1.0.289787409 | V2
Android 8+
Changes:
• Added HDR selection (currently flies selection when exiting the menu)
• Maximum zoom 10x
• Minor edits
Thanks to 9to5google for the definition, and developer parroto43 for APK.