The famous Samsung Galaxy S20 series is currently running on the Android 12-based One UI 4.1 software system, and it has recently obtained the latest monthly patch in August 2022. Now new information is emerging on the web showing a test build for Samsung Galaxy S20 devices.
According to the new information, a new test build for the Samsung Galaxy S20 devices has been spotted on the checkfirm with the code DBT, but currently, it's not clear whether this testing is accomplished for the Android 12L-based One UI 4.1.1 or for the Android 13 based One UI 5.0.
The latest test build is been testing in Germany, and it can be identified via the test firmware version G986BXXUEGVG4 for Galaxy S20 Plus devices. Further, this information gives us a good hint that, now the users do not have to wait extensively.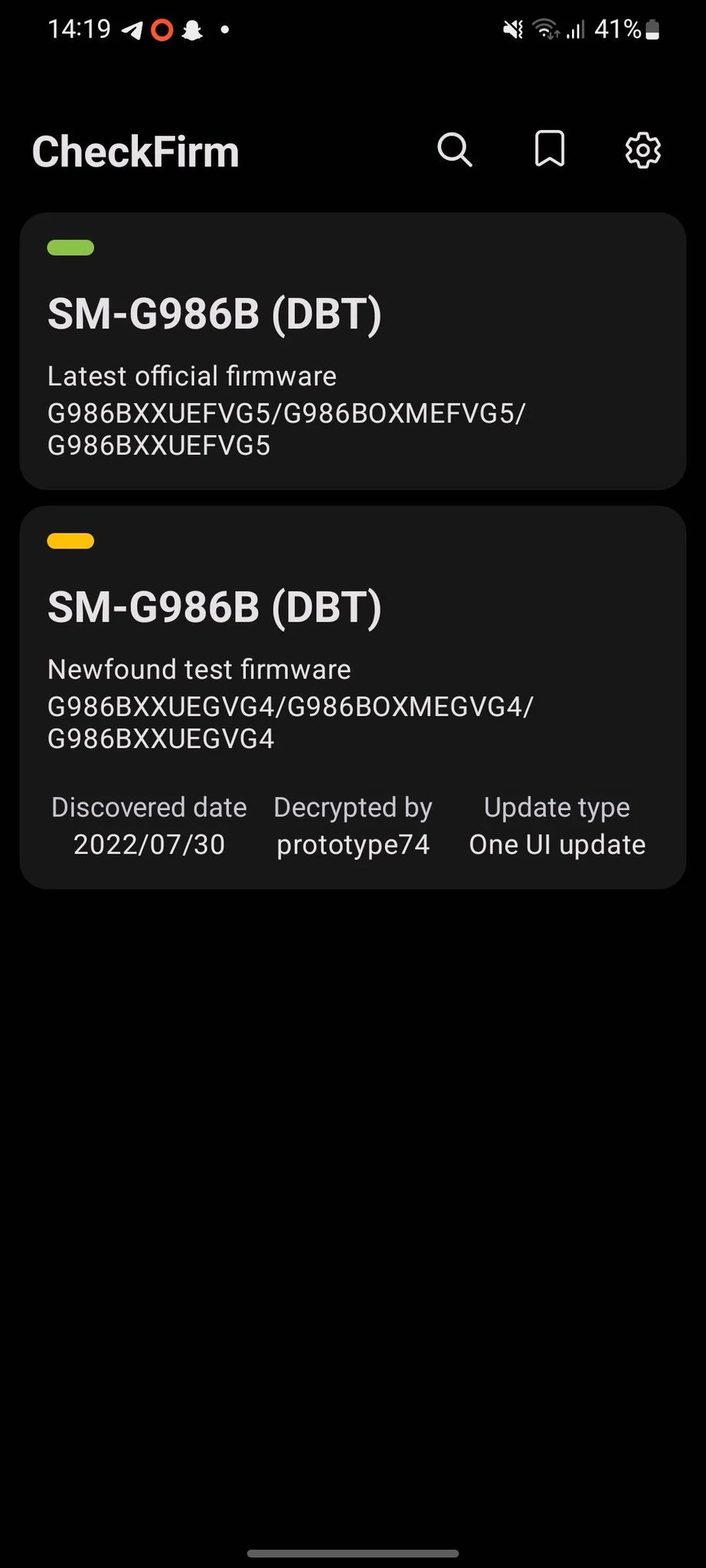 Samsung One UI 4.1.1 / One UI 5.0
Samsung users are waiting to receive the latest Android update as they are now bored with the current Android 12-based One UI 4.1. And the company is ready with its two latest custom skins one is Android 12L-based One UI 4.1.1 and another one is Android 13-based One UI 5.0.
The Android 12L-based One UI 4.1.1 custom skin will be unveiled with the next generation foldable Galaxy Z Fold 4 and Galaxy Z Flip 4 on August 10 and then it will be expanded to more users in the future. On the other side, Samsung will start its Android 13-based One UI 5 beta program in the first or second week of this month.
No doubt whether the Samsung Galaxy S20 receives the One UI 4.1.1 or the One UI 5.0 these both will definitely bring several new features and optimizations for the device and users will feel lucky to obtain the latest update as they could be the first to experience the latest offering by Samsung.
Source