Samsung already started releasing the October 2022 Android security patch for the eligible devices, before anyone else. But, there are still some devices that are left to acquire the September month update including Galaxy Z Fold 4, Galaxy Z Fold 3 and Galaxy A12 Nacho.
Samsung rolling out its software update for a variety of devices like the recently launched Fold 4, the most popular foldable Galaxy Z Fold 3, and the low-cost device Galaxy A12 Nacho. This security patch will provide optimized performance for all these devices.
As per our information, the September 2022 Android security patch update will give your device a boosted performance along with improving its reliability and security. Further, this update also adds upgrades for around 14 stock applications.
Additionally, the September 2022 security patch mentions fixes for privacy and security-related issues and vulnerabilities including 21 high levels and 3 moderate levels of CVEs and 29 SVE items from Google and Samsung, to upgrade the running of your device.
If you are operating any of these models, then you can manually download and install this new software on your smartphone. By navigating to the Settings app, here click on the Software update menu. Check for the latest update, once available hit Download and install.
Samsung Galaxy Z Fold 4 – September 2022 update
Samsung Galaxy Z Fold 4 smartphone users receiving the latest September 2022 security patch update in the South Korean market, this firmware will enhance the safety of your device, additionally it upgrades 14 stock applications which you can check below.
Galaxy Wearable, Galaxy Kids, Samsung SCS on-device Resource, PENUP, Samsung Internet, Samsung Health, SmartThings, Samsung.com, Samsung Members, Samsung Pay, Samsung TV Plus, Calculator, Smart Switch
and the Voice recorder.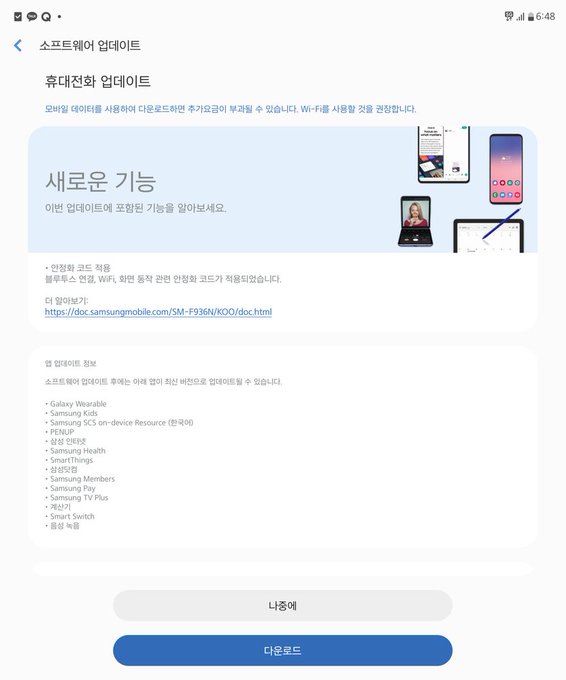 Samsung Galaxy Z Fold 3 – September 2022 update
September 2022 software update is now available for T-Mobile Samsung Galaxy Z Fold 3 smartphone users in the US. Users of the foldable will be able to determine the latest update through the One UI build version F926U1UEU2DVI2. Furthermore, the firmware will enhance the performance of your great foldable. 
Samsung Galaxy A12 Nacho – September 2022 update
Samsung Galaxy A12 Nacho smartphone users are going to grab the current month's patch- September 2022 software update, which will be determined via the build version F926U1UEU2DVI2. However, the update is currently rolling out in Russia, and will soon expand to more users.