It's best to always be prepared. If you ever need emergency assistance, your Samsung smartwatch has features capable of helping. Hopefully, you'll never find yourself in a real crisis, but if you do, you can send SOS messages to assigned contacts to let them know where you are and how to track you down. In the event where you need medical assistance, your medical information can be quickly accessed to help first responders.
Note: Available screens and settings may vary by provider, phone, or watch.
Send SOS request
Note: SOS request is not available for a Galaxy Fit.
On your phone, open the Galaxy Wearable app. Navigate to and tap Send SOS messages and then tap the switch on top of the screen. Review and then agree to the Terms and conditions. To add an emergency contact, tap Add. You can tap either Create contact or Select from contacts.
On your smartwatch, press the Home key quickly 3 times to send SOS requests in an emergency. Your emergency contacts will receive SOS messages containing information about your current location and how to track you for up to 1 hour.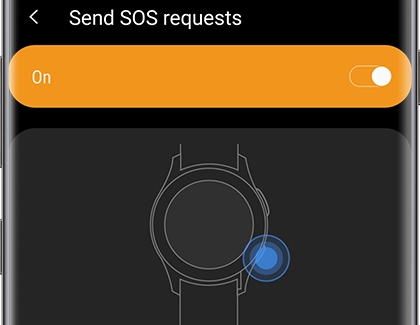 Be sure to keep the phone numbers for your emergency contact(s) updated for your own safety.
Access your medical info
Once you've added your medical information to your contact profile on the phone that's connected to the watch, you can access your details directly from the watch.
Note: Medical information cannot be accessed on a Galaxy Fit, Gear Fit2 or Gear Fit2 Pro.
To access your medical information on your watch, press the Power key. From the Apps screen, tap Contacts, and then tap your profile at the top of the screen. Swipe up from the bottom of the screen to view your info.
In an emergency situation, press and hold the Power key. The Power off menu will appear. Just tap the Emergency medical info icon to view your information.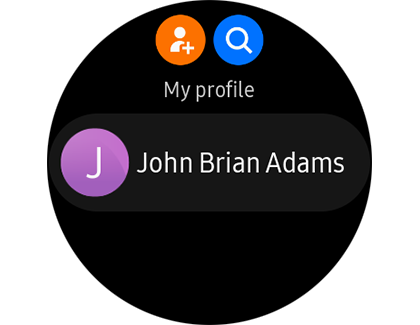 Be sure to keep your medical emergency information updated for your own safety.