The Galaxy S20 series features an outstanding camera setup and it will not let you miss an important event or moment with your friends just because it's dark out.
you can take your brightest pictures yet with the Galaxy S20 series' advanced Night mode. Perfect for nighttime shooting, Night mode will produce vivid images without the camera's flash.
Use Super Bright Night on your Galaxy S20 5G and S20+ 5G, and Ultra Bright Night on your Galaxy S20 Ultra 5G for precise pictures in low or dim lighting.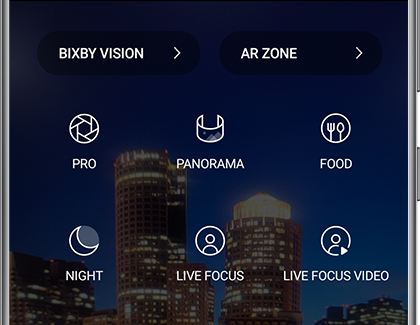 How to use use Night mode on the Galaxy S20:
Illuminate your photos and videos with Night mode on your Galaxy S20. To begin, open the Camera app, and then swipe to and tap MORE. Tap NIGHT, and then tap the zoom icons if you'd like to get a closer shot. Tap Capture when you're ready to take your photo.
Night mode uses multi-frame processing to combine 30 images into one clear photo. The extra light captured by the Galaxy S20's camera sensors will help your photos appear bright and enhanced.