Xiaomi officially unveiled the MIUI 14 as the latest custom skin for Xiaomi devices. And now the company has released the eye-catching wallpapers of MIUI 14 for Global users. This new set of wallpapers looks impressive and you can download them for your device.
Wallpapers are very essential as they make your device diverse from others and let it provide a more soothing and appropriate look, which exhibits your choice. Therefore, now you can try the latest wallpapers of MIUI 14 on your Xiaomi and other devices in the global market.
MIUI 14 incorporates various key features of Android 13 and it further offers several granular customizations like the Reimagined home screen, On-devices privacy, back-end optimizations,  more intuitive and flexible design, enhances interconnectivity, and much more.
Additionally, the global version of MIUI 14 offers 6 new wallpaper sets and up to 39 visual elements, which will together give your Xiaomi, Redmi, and POCO device a more intuitive look. Consequently, the Tabular icons and large folders will also enhance the peek of your device.
Notably, the Chines tech giant has also introduced the Xiaomi 13 series which includes two models Xiaomi 13 and Xiaomi 13 Pro. The devices come with various great elements and will offer a lavish user experience, so are you planning to own any of these?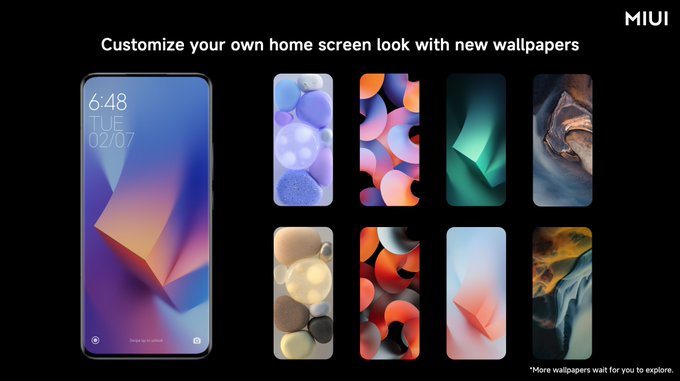 Ok, let's come back to the current topic, the MIUI 14 colorful wallpapers are now available and you can download them for any of your devices and can experience the feel of using the Xiaomi 13 device. Notably, the wallpapers are also available on the Theme store.